/selected
works

Berg
I had the pleasure of creating a brand identity for new vegan burger restaurant 'Berg'. The identity features a fun brand mascott called Billy, a fun characterisation of a beetroot. Alongside a bespoke typeface I created called 'Bend' which illustrates the fluidity of the brand e.g. meals don't have to be 'meat and two veg' to be healthy and delicious.
A multi-sensory tunnel installation within TFL tube stations that focused on bringing nature to commuters for Earth Day 2021. The project was inspired by the poem; The Peace of Wild Things by Wendell Berry.
Installation design, Multi-sensory design, social design



Nuts about life
An illustrated typeface that was created using pop culture references as a form of self-portraiture. The typeface was used in a billboard campaign to raise the spirits of Britons during the corona-virus lockdown. The typeface was made available for download to raise money for the charity
FareShare
, who donate food boxes for people living in poverty in the UK.
Typography , Type face design, Social design, Billboard campaign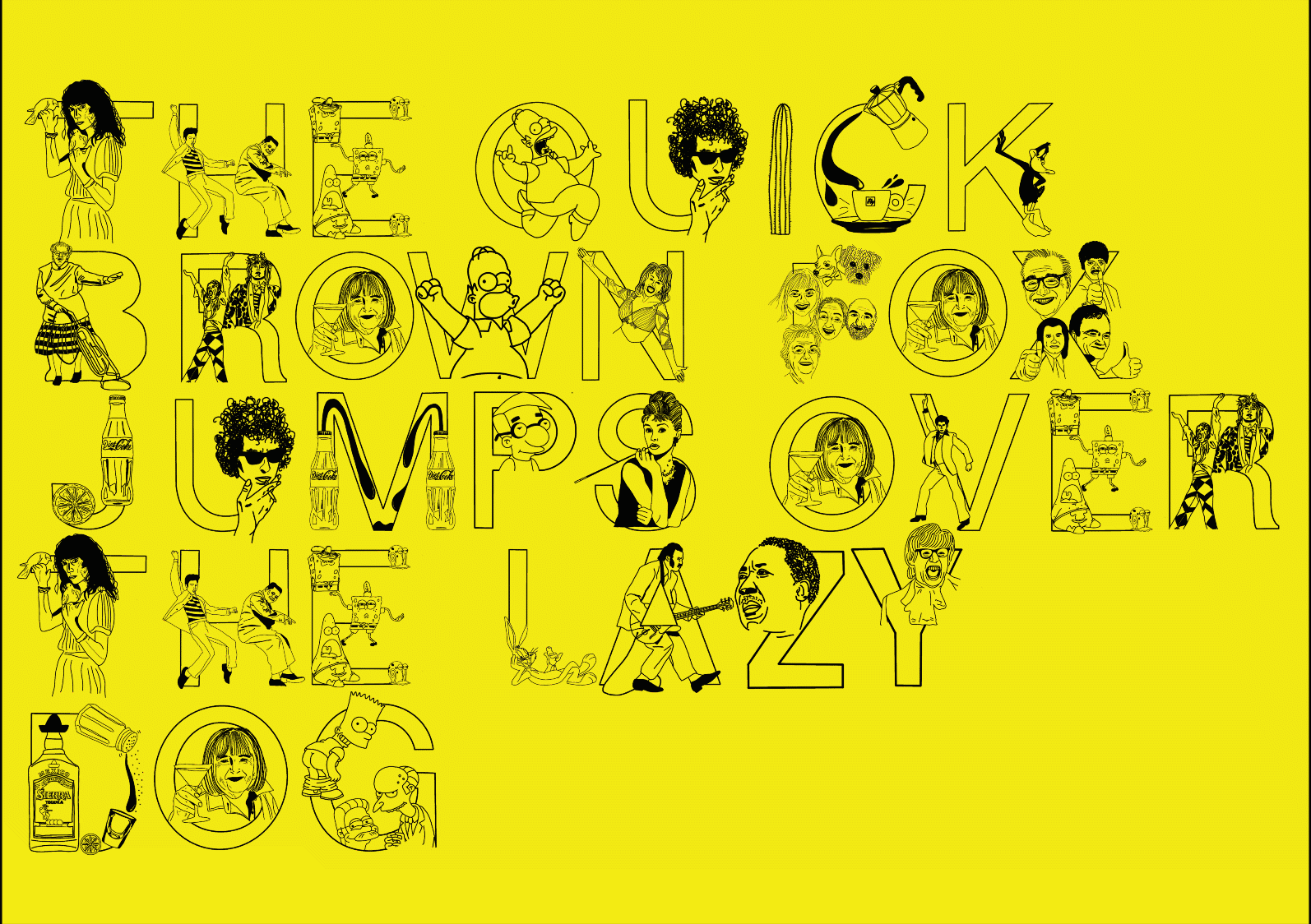 Winchester Jazz Club
Brand identity and promotional banner design for Winchester Jazz Club. The identity was inspired by the loose 'scats' used in jazz.
Scat singing is vocal improvisation with wordless vocables, nonsense syllables or without words at all.
With this I created the playful 'Scat' typeface with my own scat format using obscure shapes to gel together a charismatic typographic identity. This was paired with a rich colour scheme taken from Miles Davis' Sketches of Spain and Quiet Nights albums.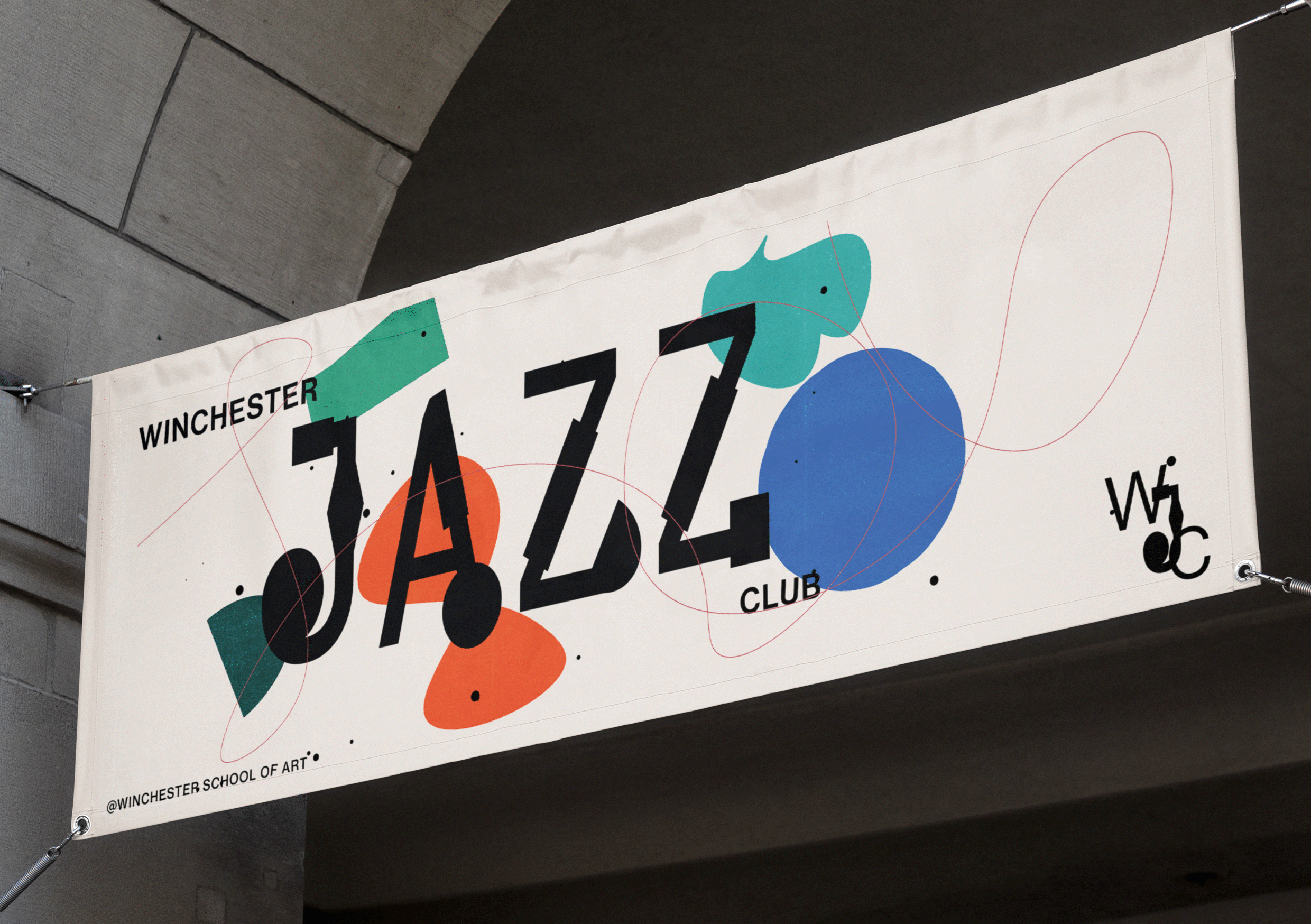 Re-imagining the dining table
Exploring how commensality could be used to bring joy during a time of isolation through the covid-safe replacement of the dining table. The branding design became a community shaped object through the use of participatory design which allowed the brand identity to represent the different personalities that join around a table.
Brand Identity design, Videography, Participatory design, Packaging design
A designed publication to educate the elderly on social technology. The publication was made in collaboration with my Grandmother, creating a community where 'silver surfers' could make new connections at a time when the world was socially distant.
Publication design, Collaborative design, Social design, Information design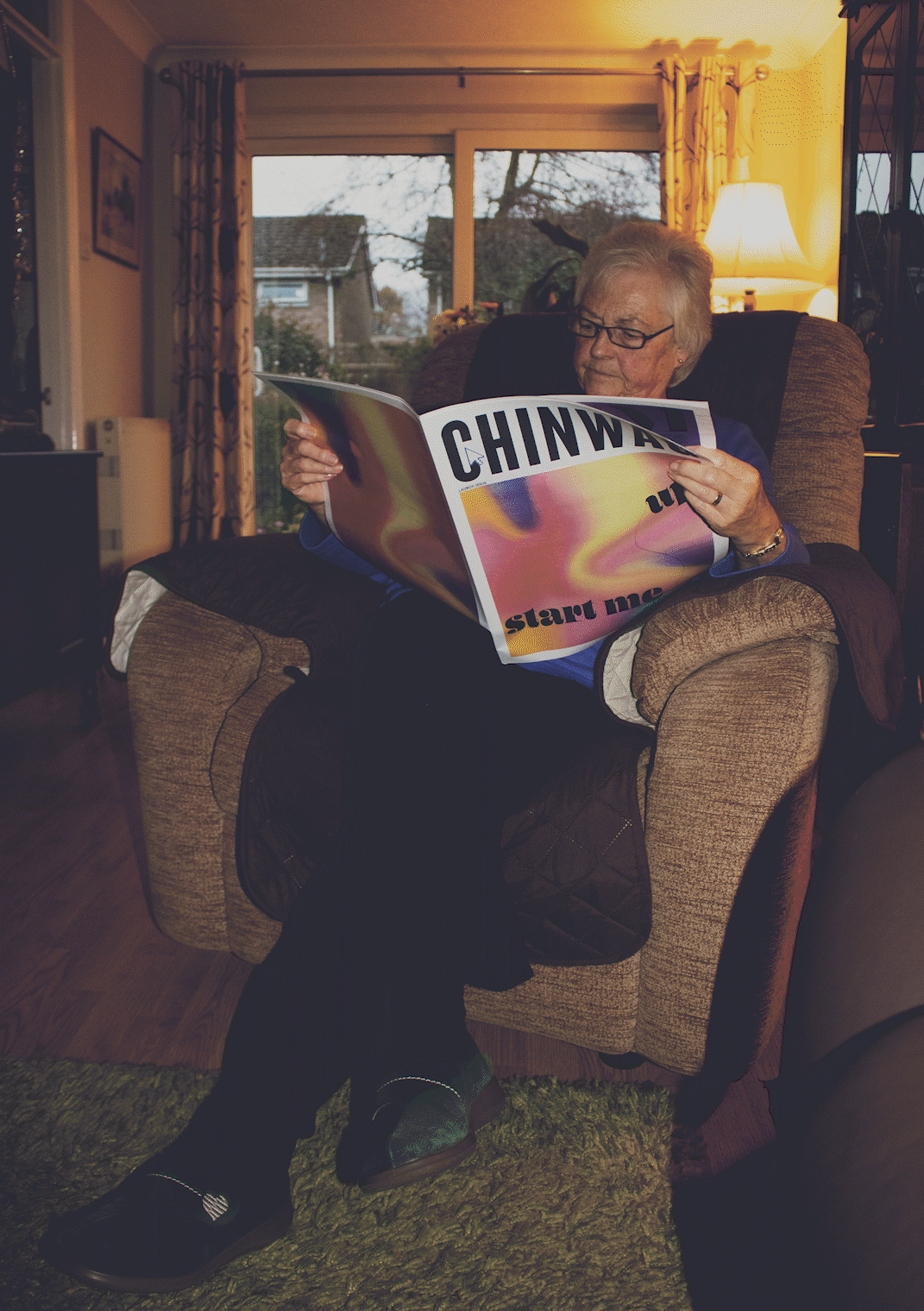 Salt+Pepper
Brand identity and stationary design for new high -end bespoke catering business, salt+pepper. The identity speaks to the luxury food salt + pepper offer their clientel, whilst the sophisticated simplisity of typography and colour palate add a modernity and freshness.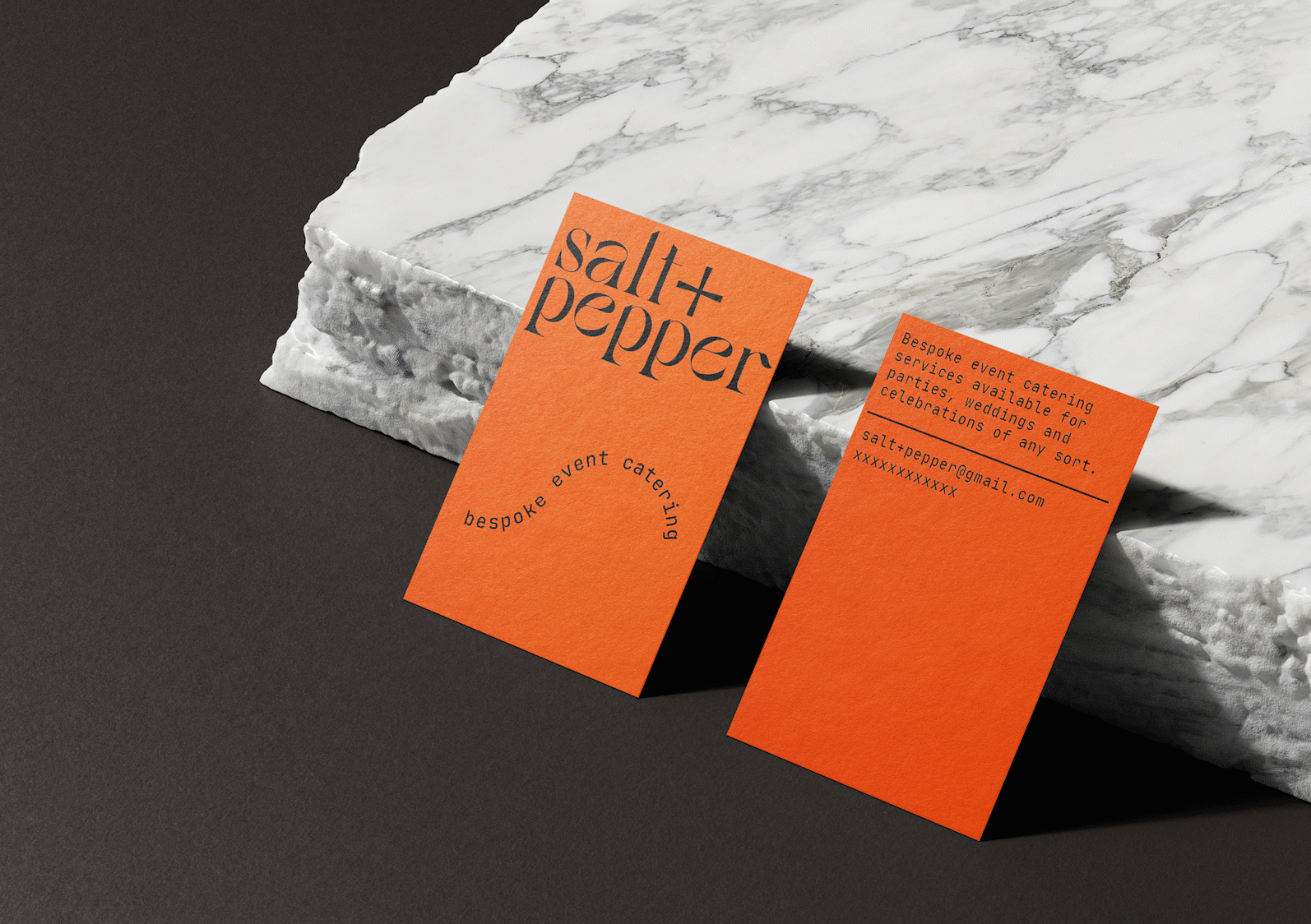 UAL graduate display


A Central Saint Martins initiative with Clear Channel to showcase graduating students work all over the UK on digitall bilboards. #GCDandHere



#GCDandhere
A designed publication Graphic Communication design graduates were granted the opportunity to display their work on the outside of Central Saint Martins for a two month exhbition.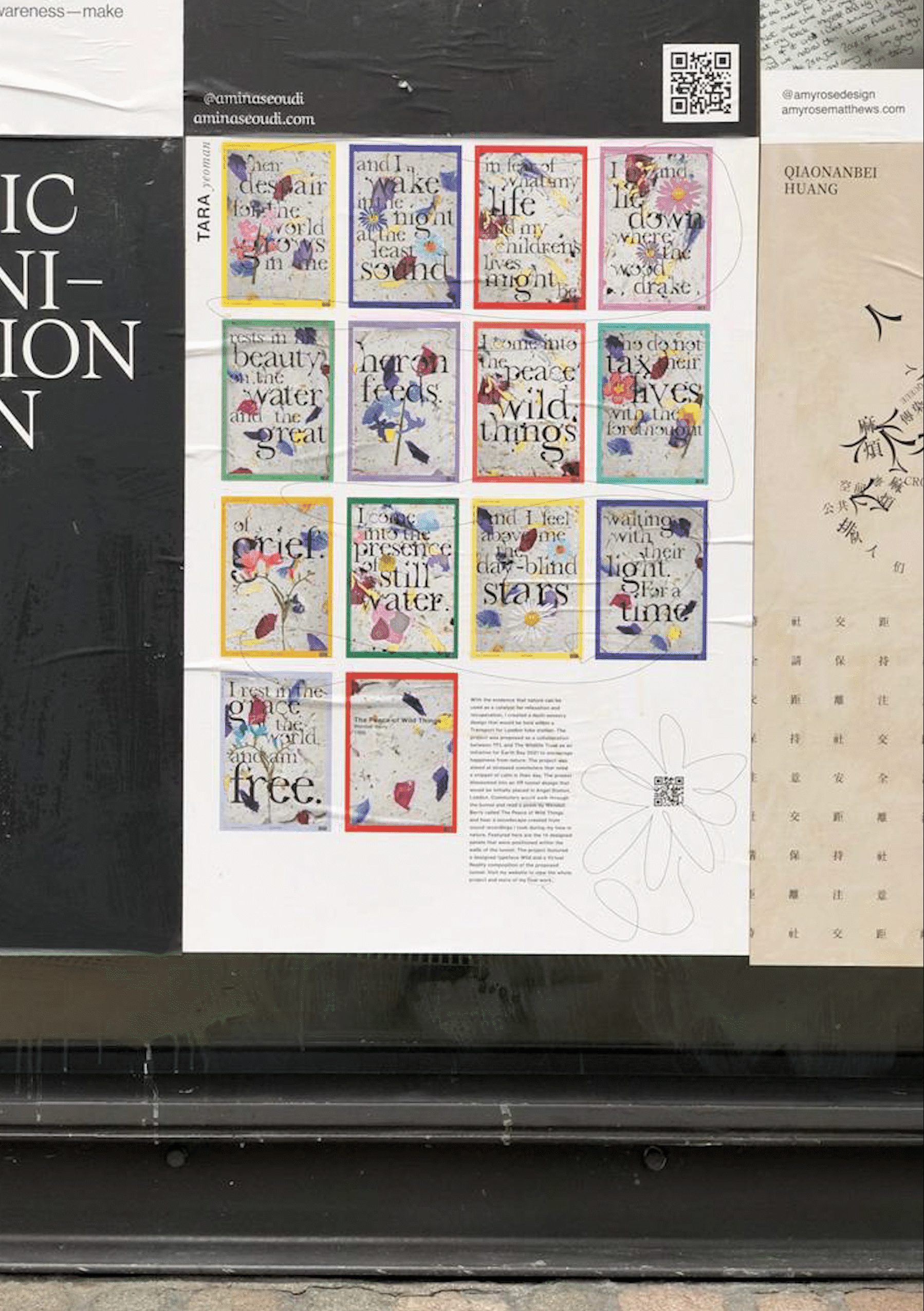 Can commercial and social design collaborate and will this exploration unearth the future of graphic design?
A designed critical report exploring the possibility of commercial and social design collaborating to create a new graphic language that would be better suited to the *new normal* post-coronavirus pandemic. Browse the
publication.
Commercial design, Social Design, Future thinking